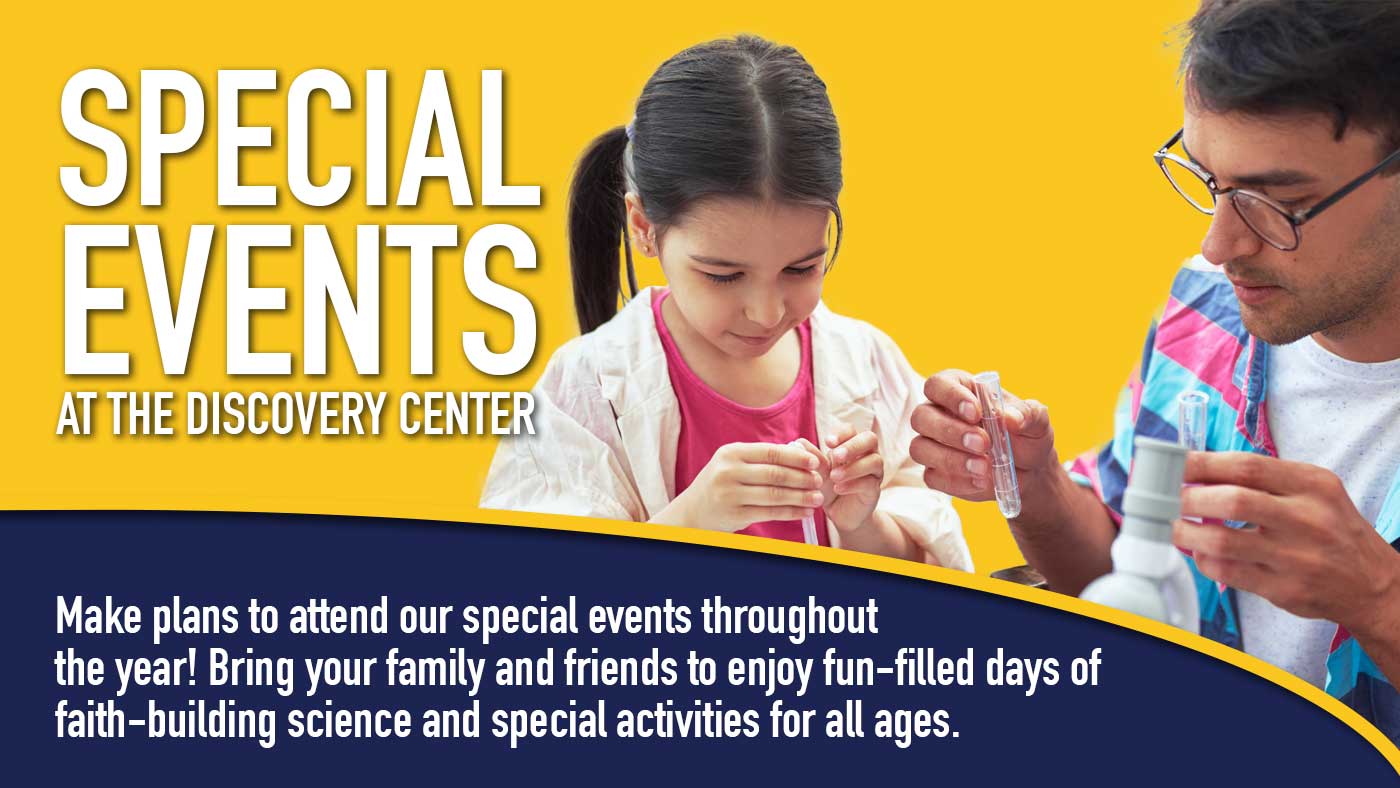 Made in His Image Seminar at the Discovery Center
Dr. Randy Guliuzza, Dr. Jeff Tomkins, and Dr. Brian Thomas will speak on biblical creation during the Made in His Image Seminar at the ICR Discovery Center for Science & Earth History in Dallas, Texas. The human body is an amazing feat of biological engineering, with myriad interconnecting systems that produce unique capabilities. ICR's Made in His Image Seminar examines the human body in all its wonder—created by God fully functional, fully human, and fully in His image. Each presentation reinforces the knowledge that every person is special to God, created with unique physical abilities, intellect, and spiritual life to fulfill His purpose.
Tickets
Space is limited. To attend the live science presentations, go to DCtickets.ICR.org and register for free Founder's Hall tickets for the Made in His Image Seminar. Exhibit hall and planetarium tickets can also be purchased from this page.
Schedule
| Time | Activity |
| --- | --- |
| 10:00 - 5:00 | Discovery Center Open |
| 10:35 a.m. | Dr. Guliuzza "The Image of God: Why it Matters" |
| 11:10 a.m. | Break for lunch |
| 12:35 p.m. | Dr. Tomkins "Jesus Loves the Little Children: Explaining Red, Yellow, Black and White" |
| 1:10 p.m. | Break |
| 1:20 p.m. | Dr. Brian Thomas "Adam, Not Apes" |
| 2:00 p.m. | Q&A with all speakers |
| 2:30 p.m. | Dismiss to exhibit hall and planetarium (additional ticket purchase required) |