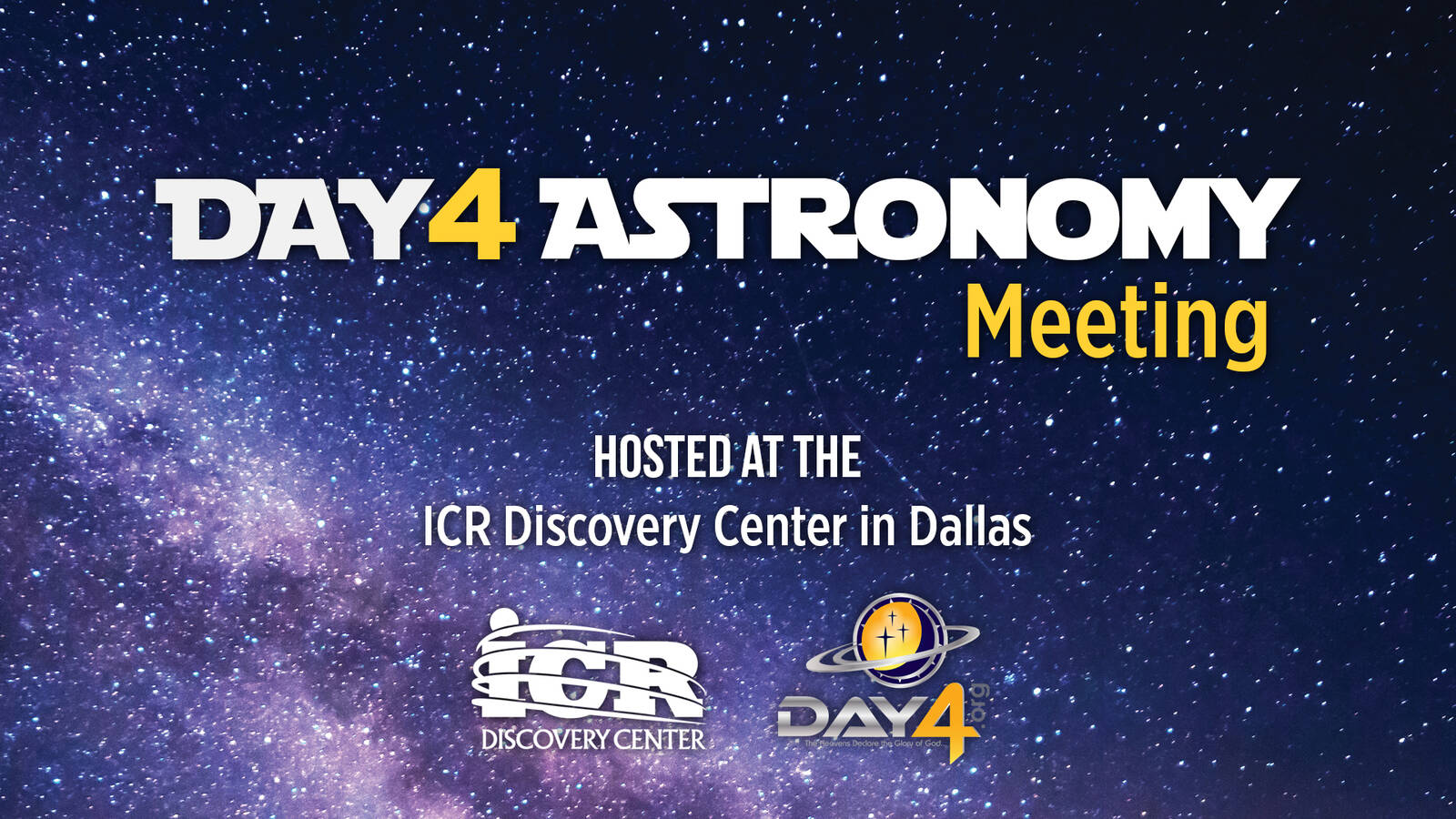 Day 4 Astronomy Club Meeting
Join us on the second Friday of every month for the Day4 Astronomy meeting at the ICR Discovery Center. Explore the science behind how the heavens declare the glory of God! The meetings are free and no registration is required.
Date: Reoccurring on the second Friday of every month. (No December meeting)
Schedule
6:30 PM - Doors and Discovery Center bookstore open
7:00 PM - Meeting starts
9:00 PM - Meeting ends
Location
Founder's Hall inside the ICR Discovery Center*
*The Exhibition Hall and Planetarium will have closed by 5pm. Please join us between 10am and 5pm, Tuesday through Saturday if you would like to explore more astronomical ways that science confirms the Bible!
For more information, please email parker@day4.org
The Great Recital at the ICR Discovery Center
The Feast of Tabernacles is almost here and we invite you to spend it with us as we host The Great Recital on October 11–15, at the ICR Discovery Center. During this event, Professor Tom Meyer and others will perform dramatic readings of the entire New Testament each day—from memory. Invite your family and friends to come along with you. Tickets are not required to attend The Great Recital, only for the exhibit hall and planetarium.
The Recital will begin at 10 am each day of this event. Please check here for a detailed schedule.
This free event will also be live streamed on the ICR YouTube channel for anyone who is not able to attend in person to watch.